In Love With Fashion Event
Somthing I really love about blogging is meeting new people, alot of the time though, you never actually get to meet them! Well last night I did!
In Love With Fashion held a fashion show to end their recent competition, the entrants designed a dress, which if won, would be produced and sold on their site. What an amazing prize for a young designer! Tonight was the final and there were five designs for the judges to choose from, one of which was Paige from
Paige Joanna
- a blog that I follow!!
As me and Andrew walked in, we were greeted with a glass of champagne each and I was given an amazing goodie bag, filled with makeup, jewellery, I even got a dress! I was especially happy to finally have an item from
Crown and Glory
! I've been such a huge fan for a while but never had any spare money for it, so that was lovley of Sophie to give away a bow each! I picked blue :)
Once I was over the excitement of all this lovley stuff I saw a huge table covered in plastic grass and cupcakes, it was like a field of cute pink and silver cupcakes... Dreamland!
After a few drinks with Andrew, we met up with Paige, Hannah from
Daisies & Dr Martens
and her friend Jo! It was so strange for me to speak to people whos life I follow online. I've never met them but I knew so much about them, hope I didn't freak you guys out with my stalkerish ways! It was so lovley to meet you and I hope we get to meet up again very soon despite our distance!
As well as bloggers I met with some lovley people in the industry, which was really great. I hope that in the future I might be able to work with some of them. What I learn from tonight was that I need to get myself a buisness card ASAP.
For my outfit I tried to keep my look as simple as possible so that I could wear my monster heels and not look overdressed. I wore a long sleeve black dress, with pink frilly socks and the shoes! My first outfit with frilly socks and I think I managed to pull it off ok!
What do you think?
Dress - H&M
Socks - AnnSummers (dont ask haha)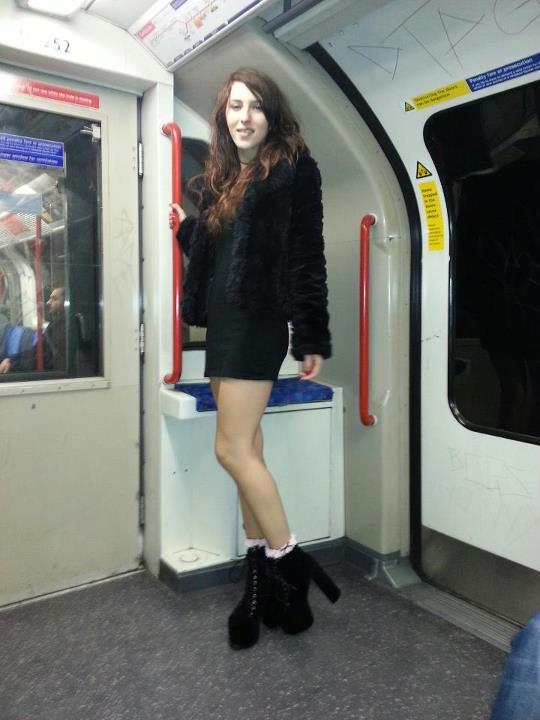 London Underground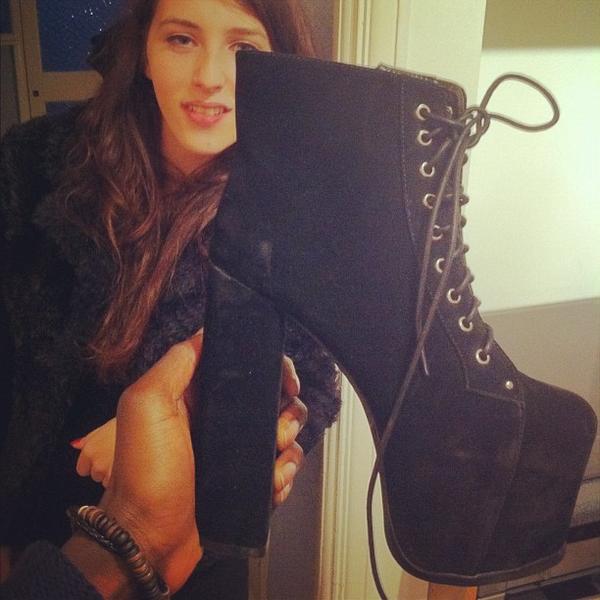 Monster Boots
Arrived
Me & My Plus One ahahah
Lovley Bubbles
Cupcake Wonderland
Lucky Judges - Such nice chairs to judge from!
My Boyfriend - That Male Model
Wishing I was a real model
Paige and her lovley dress!
Me, Hannah & Jo
Add caption
Sparkle Queens
Goodie Bag Goodies!
Lovley new dress!!