LIFESTYLE: Greggs #Pastiche Catwalk
Last week, what I thought was a LFW invite dropped through my postbox. It was a grey card with AW15 written on silver on the front and something about a catwalk show on the back. But when I looked at who to RSVP to, I was a little bit confused to see it actually said Greggs. Is that a new designer this year? Surely it can't mean the bakery!? Well after a little bit of research I realised that yes - it did mean the bakery and I was very confused.
Last week the day finally came and it was time for the Greggs fashion show. I went along with a friend from work and we still had no idea but as we were greeted with a class of champagne and walked into the aa big white room, we spotted a catwalk - apparently this was really happening haha.
After sampling everything on the menu, and here was alot - from salted caramel doughnuts, to mini christmas pasties and spicy soups, it was time to take our seats in the frow ready for the show. The music started and out came a model before I noticed he was actually carrying a pastie hahaha and the next one came out. She was carrying a slice of pizza and that was that.
We both got vouchers in our goodie bag so for lunch next day, of course we hunted down our nearest branch!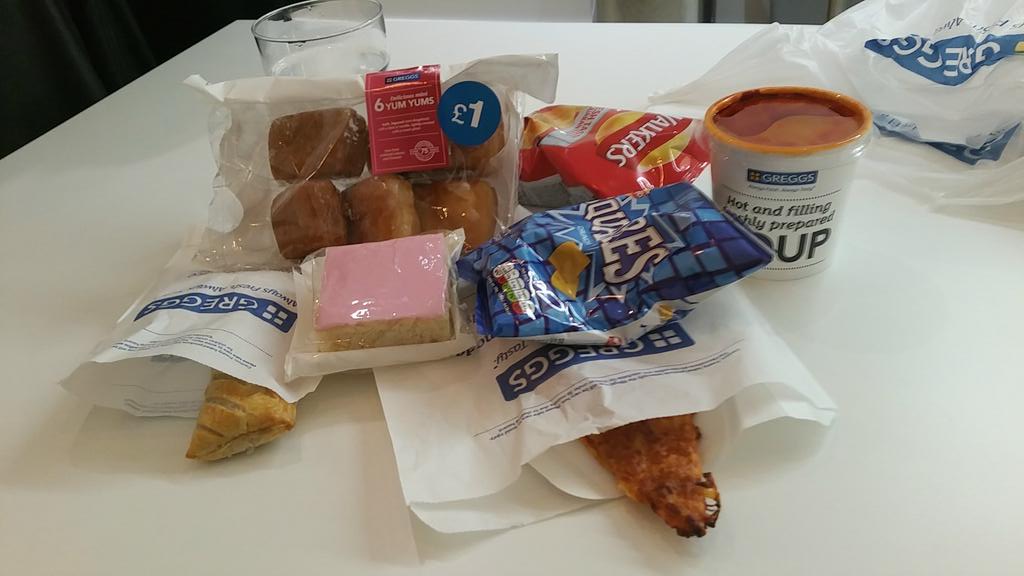 P.S Today is mine and Andrews 6 year anniversary so here's an old photo of us